Permian Basin Oil & Gas Magazine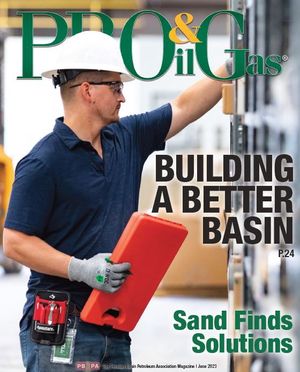 About the Magazine
The PB Oil & Gas Magazine was first published in September 2006 by Zachry Publications through affiliation with the Permian Basin Petroleum Association.
Each month, PBPA board members and staff contribute articles to the magazine to provide expert insight from the associations perspective. For more information about the PB Oil & Gas Magazine or to read the latest articles, please visit www.pbog.com.
The monthly PB Oil & Gas Magazine single copy price is $2 and annual subscriptions are free to members of PBPA. Address all purchased requests, subscriptions, news items, and inquiries to:
PB Oil and Gas, 500 Chestnut St., Ste. 2000, Abilene, Texas 79602
PBPA is a non-profit organization for the promotion of business efficiency and the betterment of the Permian Basin oil industry through cooperative efforts and the exchange of ideas. Opinions expressed in this magazine are those of the writers and do not necessarily represent the views of the magazine or the association. PB Oil and Gas is published monthly by Zachry Publications, LP. All materials copyright 2011 by Zachry Publications LP. Reproduction of contents in whole or part without expressed written consent of the publisher is prohibited. All rights reserved.
Editorial Staff
Jesse Mullins, Editor
(469) 371-7323 | jmullins@zacpubs.com
Allysun Gutierrez, Brand Manager
Sarrah Barton, Circulation + Digital Manager